How to prepare for IBPS PO/Clerk Exam
How to prepare for IBPS PO/Clerk Exam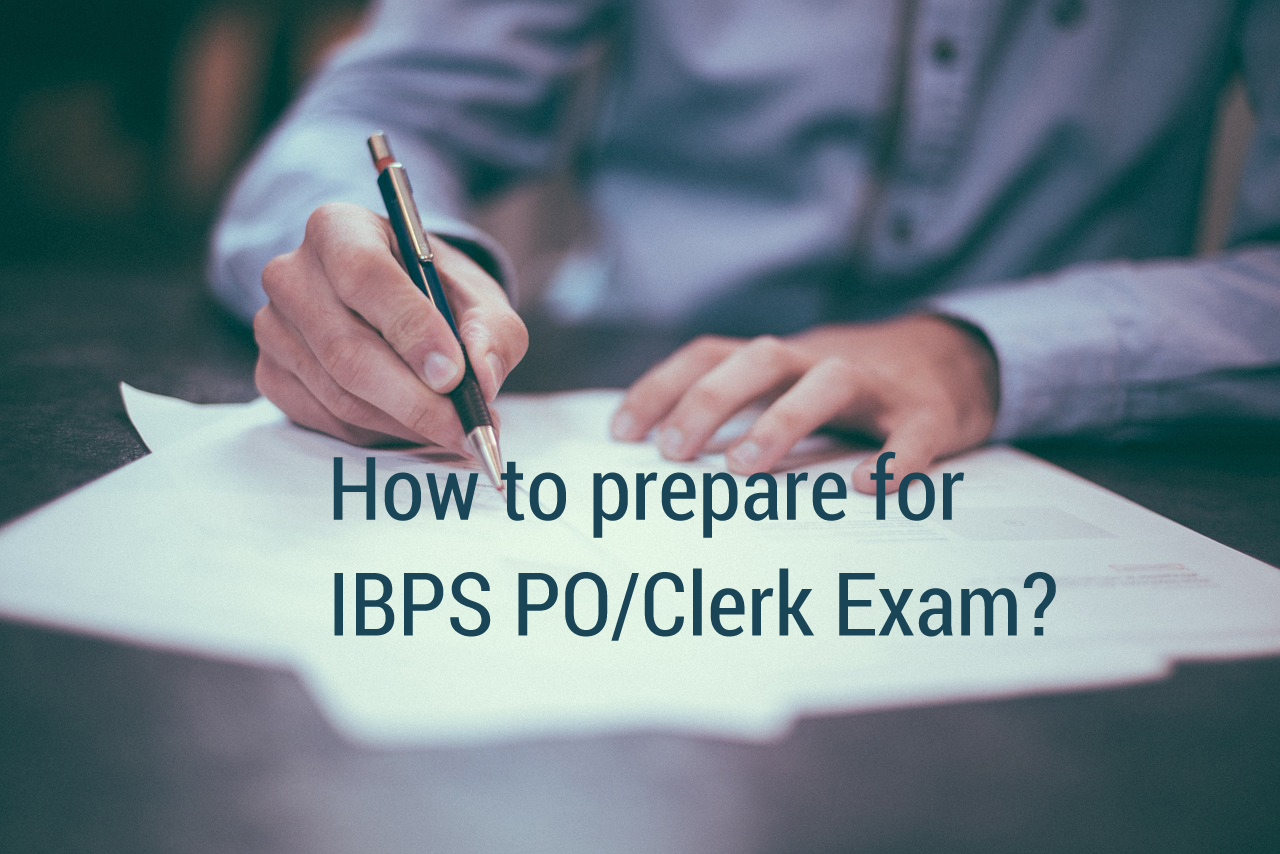 IBPS is the most important banking sector exam in India. IBPS refers to Institute of Banking Personnel Selection which conducts various exams such as PO exam, clerk exam, RRB exam and specialist officer exam every year. A large number of people apply for IBPS exams from all over India. These kinds of exams include two levels Common Written Exam (CWE) and personal interview. Qualified CWE candidates will be eligible for interview. IBPS clerk and PO exam have preliminary and main exam. Those qualify in Preliminary will be eligible for mains and then interview. You need to learn tips beforehand for the successful preparation for IBPS bank exam. It is not an easy job to crack the IBPS bank examination as the examination is quite competitive and tricky. So, a lot of hard work and good practice is very much required to finally nail the written examination as well as interview.
The first thing you should know is eligibility criteria. Banks have started demanding Graduation as the basic eligibility requirement for entry level positions. Earlier, the completion of schooling was considered to be eligible to apply for IBPS entry level positions. The age limit for most of the banks is 20 to 30 years for General category candidates. There is surely a few years of relaxation for Reserved category candidates. In addition, computer education has also become an important requirement for the exams. You should have Computer Science as a subject in your Graduation/HSC or you should hold a certificate in computer course. IBPS bank exams usually divide into some sections such as Mathematics, Reasoning, Marketing/Banking knowledge, Computers, and Current Affairs. Lakhs of people apply for the exam. However, you should secure a rank among top 200-3000 candidates to get the job successfully. So, you should study really well to become selected.
Tips to prepare for IBPS bank exam-
Proper planning is essential for better understanding about your IBPS exam syllabus. You must make a proper plan for your studies. Find out your strong as well as weak study section and pay attention accordingly. Prepare a study schedule and devote more time to cover your weaknesses.

It is important o update yourself with current affairs while preparing for IBPS exam. You should read newspapers, magazines and books regularly and be aware of day to day happenings and activities around you, especially from banking and finance sector.

You need to study topic wise and concentrate on one single topic at a time. Do not just turn to another topic if you are not yet finished with the current one. Pay attention to each and every topic seriously. Practice more questions and prepare on various topics like a pro.

General knowledge can score you highest in the exams and it can also make your performance down if not attempted successfully. You should have great command on it by making a habit of reading newspaper daily. You must try out latest GK books, keep an eye of current news online and read magazines. Focus mainly on subjects like current affairs, banking awareness, sports, business news, political news and film and television.

You must practice with the online mock test. After completing your IBPS bank exam syllabus you should try some mock tests to judge yourself in the exam with the proper time duration. It prepares you well for the final examination.

Revise all your subject tops one by one carefully before few days of the arrival of final examination. Focus more on the weak section with rest of the time in hands.

While entering the examination hall, leave all your tension behind and do not hesitate to ask the examiner about anything you are confused about. Divide your time on sections you know perfectly and are less time consuming and then go for the longer part.

Stay stress-free to give much needed peace to your brain which is working continuously while studying. Take regular breaks. You need to be calm during exam preparation time. Avoid junk food that turns your lazy, drink lots of water to stay hydrated and get enough sleep to keep your body relaxed.
So, you must keep in mind the above points to prepare for the IBPS bank exam and increase your chances to qualify in any of banking sector examination. Good luck and do well!